Grandparents are real life superheroes when it comes to supporting the family. Many families rely on the support of grandparents to return care for children and this is often in their own home. This means baby proofing in a grandparents home cannot be overlooked. How can the grandparents keep space and freedom in their own home and ensure it is baby friendly for when the grandchildren arrive?
Here are our recommendations for baby proofing a grandparents house in a discreet and flexible manner.
Retractable gates:
Retractable gates are exactly what the name suggests – they can retract back and leave a space open to use and can be pulled across and locked when infants are around and need a safe space to be in. These gates work perfectly at the top and bottom of stairs, in door ways that rooms need access cut off from and even outdoors. The added bonus of a retractable gate is that they do not have a bar at the bottom like traditional pressure gates reducing the risk trips and falls for grandparents.
On/Off Clips:
Living with locks on cupboards and draws 24/7 is unnecessary for grandparents. The ability of a clip to be turned 'on' when the grandchildren are being minded and turned 'off when they leave' allows grandparents the freedom to use their cupboards and draws. The on/off clip offers freedom unlike other clips and locks on the market. It is important that cupboards and draws that contain cleaning products, medicines, sharp and dangerous objects are all locked off. Clips can also assist with keeping hungry little hands out of the pantry!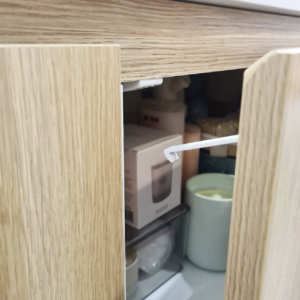 Relocating unsafe household items
If possible relocating hazardous items such as cleaning products, medicines and sharp objects to higher safer locations is important. Grandparents should check bathroom or bedside draws for medicines and move to locked cupboards. Infants mistaken medicine tablets for lollies and the effects can be devastating.
Fridge Magnets
Small magnets are choking hazards for toddlers. Moving small sized magnets up to the higher section of a fridge is a simple fix. The placement of large first aid information magnets on the fridge is an excellent safety incase of an emergency situation such as burns, poisons or CPR. These magnets can be found in tthe complimentary irst Steps Safe Steps safety packs given after installation.
Window locks
Children aged one to five years of age are at the greatest risk of fall related injuries from a window. The installation of window locks is the quickest way to reduce the risk of a fall. Other actions to reduce the risk of an infant fall include moving furniture that children can climb on away window openings, teach children not to play near windows, do not rely on fly screens as a barrier in windows because they can easily be pushed out with weight. Top opening windows are safer but not always available.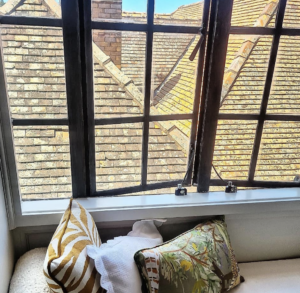 If you're a grandparent or are caring for little ones and you're unsure how child safe your home is don't delay book a safety consultation with First Steps Safe Steps at https://firststepssafesteps.com.au/ or call 0490 413 147