Are you at your wits end trying to keep your curious little human out of harm's way and in one safe area for more than 5 seconds?
Often the solution is… "I'll just pop out and grab a baby gate'. It should be a simple activity but with so many considerations for a parent to process, such as 'where should I install the gate?', 'will the gate be too big or too small for the space?', 'is a drill gate better than a pressure gate?' or 'will I even be able to open and close the gate?!?'. On top of that, your only other option is recommendations from the helpful shop assistant, who is likely to have never personally used, let alone tried to install the gate they suggest.
To make the exercise a little easier, here are some of our expert tips and considerations when purchasing gates for your home.
1. Not all baby gates will fit the space you want
If you google how wide is a standard baby gate. You will be presented with a variety of 'standard' gate measurements. Make sure you measure the space and check the dimensions on the box of the baby gate BEFORE you purchase. Spend time researching how to attach the gate correctly in the spaces required and make sure you are confident to install the gate safely.
2. Big space vs little space
Baby gates are not just for doors. Smart baby proofing requires looking at different spaces and angles in home spaces and strategically placing a gate to limit the risk of injury. For larger spaces, a 3 in 1 gate could be suitable. Wall-mounted retractable gates are super versatile and can be used for wider spaces up 1.4 metres or can be used in smaller spaces due to its retractable nature.
3. Will the gate open and close easily
Seems like a silly issue but when installing a gate First Steps Safe Steps will always ask, 'which way would you like the gate to swing?'. If you install a baby gate without considering the opening space, you may end up hitting the gate on the wall or other pieces of furniture causing damage and limiting your ability to walk through the gate.
4. I live in a rental and I am not allowed to drill
Many clients have been advised by shop assistants that pressure gates are a great solution to prevent damaging walls if you live in a rental. In First Steps Safe Steps experience this is not always the case. Pressure gates can move if hit by an older child or adult, the gate can become dislodged causing damage to the walls over time. This will reduce the safety capacity of the gate and will require the gate to be reinstalled. We highly recommended the installation of a wall-mounted gate; you can always patch and paint the wall after you no longer need to use the gate.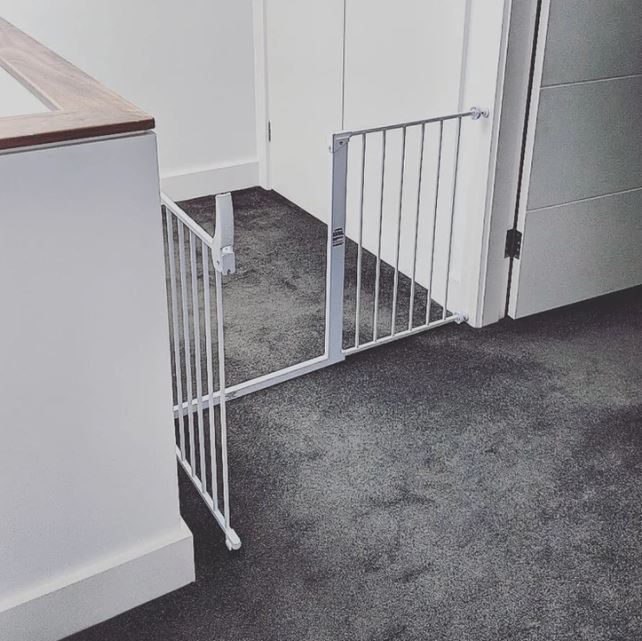 5. I need to put a gate at the top of my staircase
About half of all injuries associated with safety gates involve adults who trip or fall when trying to step or jump over a gate. First Steps Safe Steps recommends only using wall-mounted gates for the top of the staircase. Pressure gates have a bar at the bottom of the gate and present trip hazards to parents. Pressure gates are not secure enough to place at the top of a staircase and should never be used in this position, no matter how much you want to avoid drilling.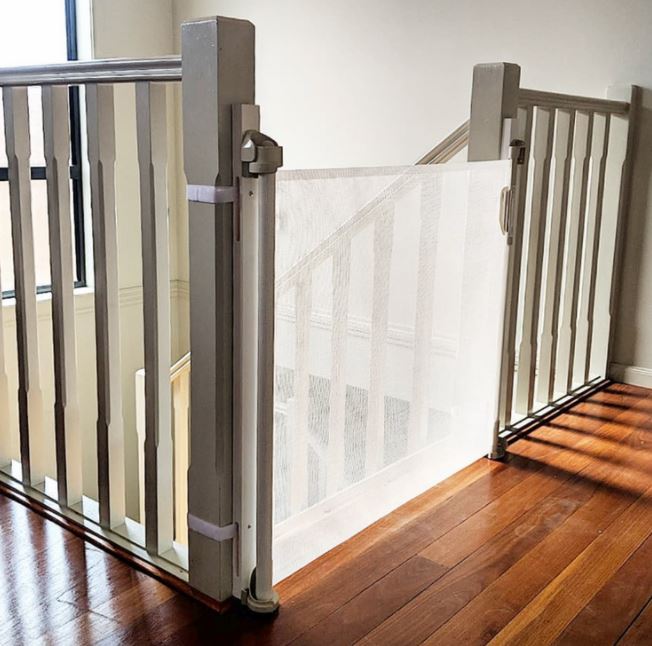 6. Unsure how to correctly use the gate
Safety gates should come with instructions on how to use the gate. When First Steps Safe Steps complete safety consultations and install we always provide demonstrations and explain best practices when using the gate.
Finally, if you are still unsure about which gate will suit your needs and how to safely install it.
7. Get a professional in
Nothing provides peace of mind and ensures the highest level of safety is achieved than using a professional. First Steps Safe Steps not only provides you with a thorough safety check of your home, all equipment installed is done so by a qualified professional.