With an increased number of parents working from home, it has further highlighted what many parents already knew – working with little humans around can be difficult and dangerous. To help make the transition of working in the office to working from home easier and safer we have named our top 7 tips for keeping your workspace baby safe.
Tip 1: Barrier open workspaces.
In the home, many parents find themselves without the luxury of a separate room to work in leaving them having to work in open living spaces. Which is often a beacon for little curious hands. Using a 3 in 1 gate around a study table or work equipment can keep little ones away from potentially breaking a laptop, placing unsafe or small objects in their mouths or even zoom calling your boss.
Tip 2: Barrier room entries.
If you are fortunate of having a separate space to work in, you may be faced with lack of child supervision whilst in that workspace. Installing a baby gate in the doorway of a study room or nook can work effectively in two ways. It can provide a barrier to keep a small child in the room with you while you work and prevent them from unsupervised "exploring" of other rooms in the home. Or if you are lucky enough to have someone supervising them it can act as a barrier to keep them out of the room whilst working.
Tip 3: Bundle up cords
Having little ones tugging at our ankles whilst trying to work can be quite distracting, having them tugging at the abundance of additional laptop/pc and printer cords is a strangle hazard for small children. A safe solution is to use cable ties or adhesive straps to tie up all those cords and safely store them away.
Tip 4: Draw locks on study table draws
Whilst erasers, staples and highlighters are not appetising to adults they may well be to children. In the blink of an eye important documents can quickly become your toddler's new art canvas. The addition of draw locks will make it difficult for little hands to get into draws and play with dangerous items that can be a choking or a poison hazard.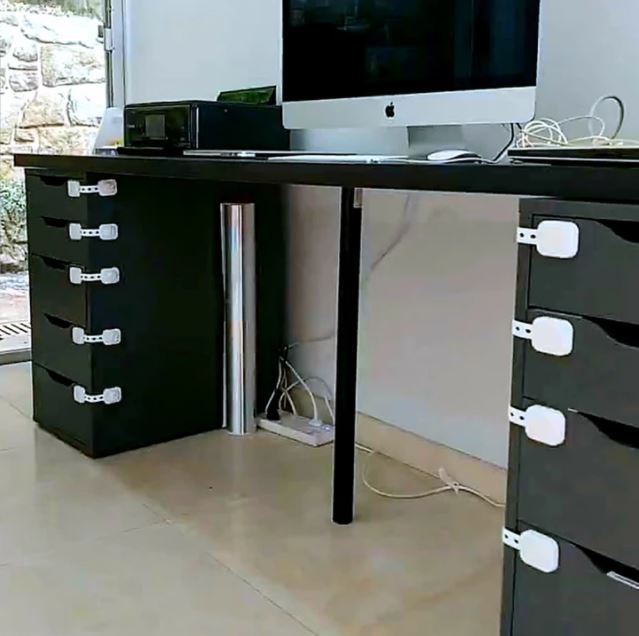 Tip 5: Anchor heavy furniture
Bookcases, study tables and filing cabinets provide a functional purpose in the office. To small children they can be the ultimate climbing adventure. Anchoring heavy furniture will prevent the potential of a tip over on your child preventing injury or death.
Tip 6: Be mindful of your coffee break
For many tea and coffee is the lifeline of the workday, but where you place that hot drink is very important. Children under the age of two years are the highest risk of scalds from hot liquids. Make sure hot drinks are always not only out of children's reach but also away from being accidentally knocked over by others, adults included.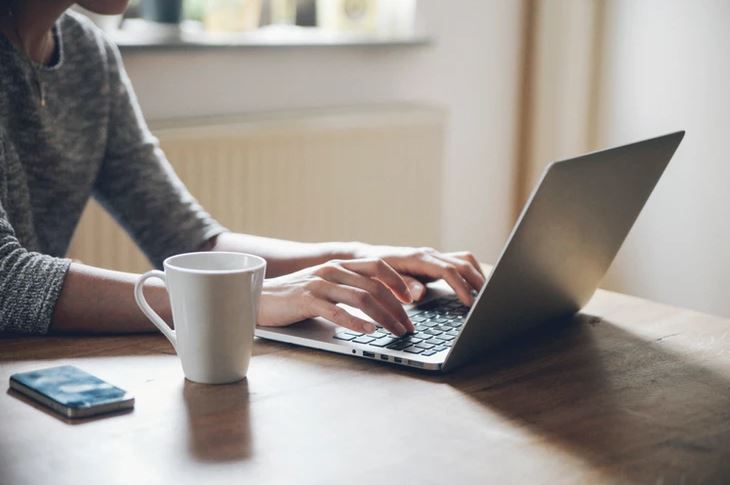 Tip 7: Get a professional in
Nothing provides peace of mind and ensures the highest level of safety is achieved than using a professional. First Steps Safe Steps not only provides you with a thorough safety check of your home, all equipment installed is done so by a qualified professional.